Stunning Olowalu Plantation House Wedding
Infused with emotion, beautiful light, and a couple madly in love, this stunning Olowalu Plantation House wedding was everything you could dream of for a Maui wedding.
I met Stella and Mike through Makena Weddings back in April of this year. We did some epic engagement shots over in Honolua Jungle – and ever since that day I've been counting down to their wedding. These two had chemistry like WHOA. They make each other laugh; they have fun together. So I knew that their wedding would be full of laughter and love. And I do love being right 🙂
THE CEREMONY
One thing I really loved about this wedding the location of the ceremony itself. Here on Maui, we are pretty limited when it comes to venues. So those of us wedding professionals end up shooting at the same locations pretty often. When Stella and Mike told me that they were having their wedding under the large rubber tree on the property, I was SO excited. I love that they were willing to try something different and I truly loved the result!
I loved that they wrote their own vows and added so many personal touches throughout the day. They really took the time to curate a wedding that was true to them. One time during the ceremony Stella said "I have something to say!" when she thought she may not be able to say her vows. But Minister Al was just getting to the good part – she was just anxious to read her vows! And after the wedding, they had an impromptu Chinese tea ceremony that I loved. It was fun to see some of their cultures on their wedding day!
Other things I loved: their friends helping with calling out names during family formals, teaching guests how to do the cupid shuffle, sunset on the pier (WOW!), and the surprise fire dancing!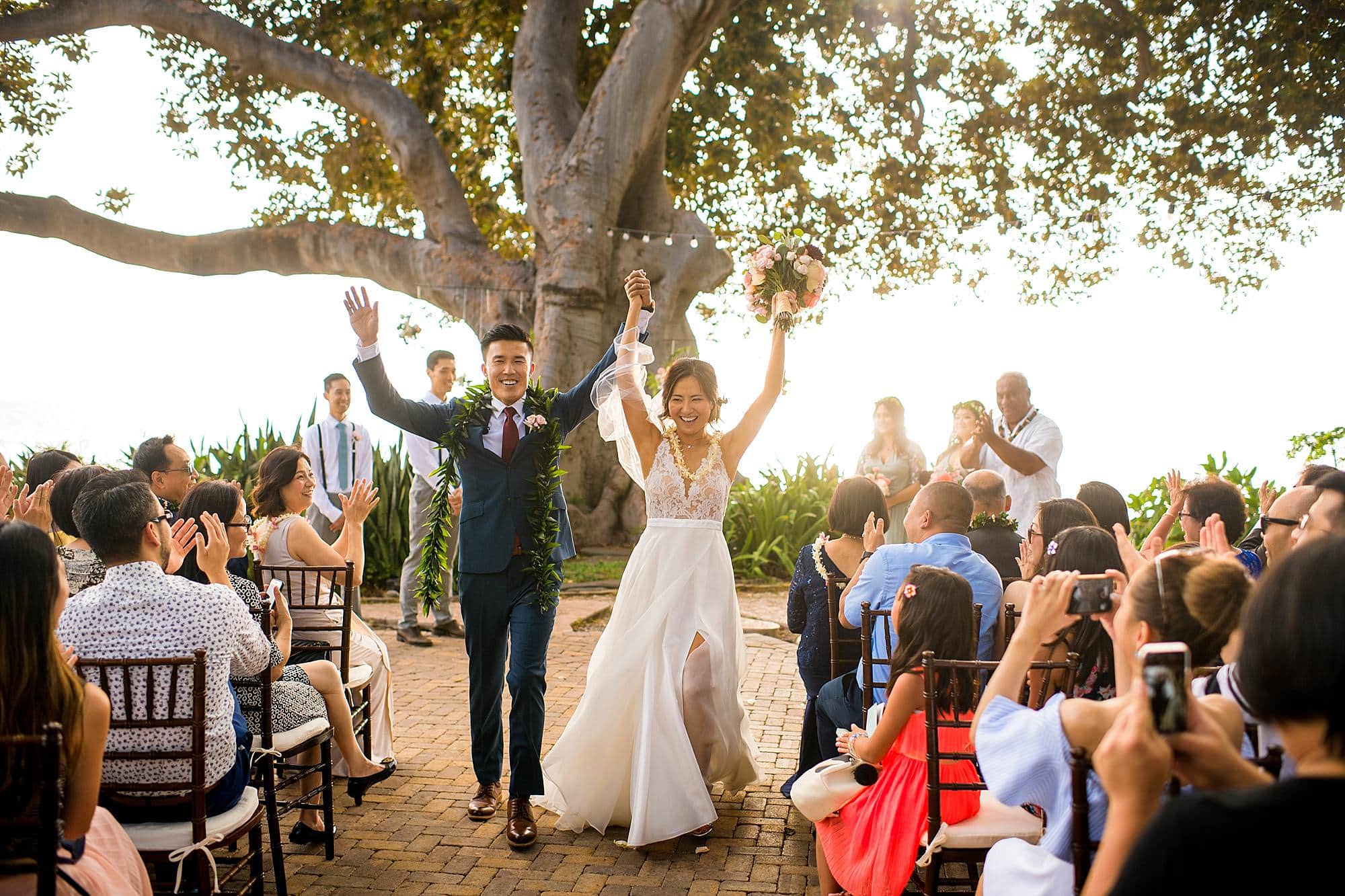 Big thanks to our vendors that made this day perfect for Stella and Mike!
Venue: Olowalu Plantation House  |  Coordination: Makena Weddings  |  Minister: Al Terry  |  Videography: Zeb Films  |  Fire Dancing: Manutea Nui E  |  Hair and Makeup: Maui Makeup Artistry  |  Flowers: Dellables  |  Wedding Cake: Stillwell's Bakery |  Catering: Cafe O'Lei  |  Rentals: Island Event Rentals  |  Bars: Bars R Us  |  Photobooth: Smashbox  |  Live Artist: Calen Adams
---
Planning your own Stunning Olowalu Plantation House Wedding?

Let's chat!