Top 6 Wedding Moment-Killers: What they are and how to prevent them
First, let's start here:
What the heck is a Wedding Moment-Killer?
Definition: When authentic and unscripted moments happen, but circumstances end up stopping the moment and authenticity turns into a staged production of "emotion."
I'm not going to lie: I've had this kicking around in my brain for quite some time. As a photographer who is focused on authenticity and emotion, I want to get the real stuff on camera. Ya know, the stuff that makes you FEEL what it was like for years to come. I mean, you know what it looked like, right? And don't worry, we'll get the epic sunset shots. But photos that make you feel the way you felt really retain their value over the years.
In 2019, I'm trying more and more to anticipate the moment and to look for real connection and emotion. But when these things below happen, I find that weddings become more orchestrated, assembly-line events and less moment-filled and authentic moments that reflect the couple.
So I enlisted the help of my friends via Instagram, my buddies over at Fearless Photographers, and my other industry friends, and with their insights, I compiled this list.
---
Top 6 Wedding Moment-Killers
6. CELL PHONES DURING THE CEREMONY
No surprise that I'm saying this, right? You've heard it before. Cell phones kill moments. I've watched parents experience their children's wedding through a cell phone when the real moment was happening 5 feet in front of them.
Put down the phone. Be present. The bride and groom are paying good money to their photographer and videographers to capture the moments for you.
Preventability: 99%. Just have an unplugged ceremony! But be aware that there will be one or two guests that likely won't follow instructions.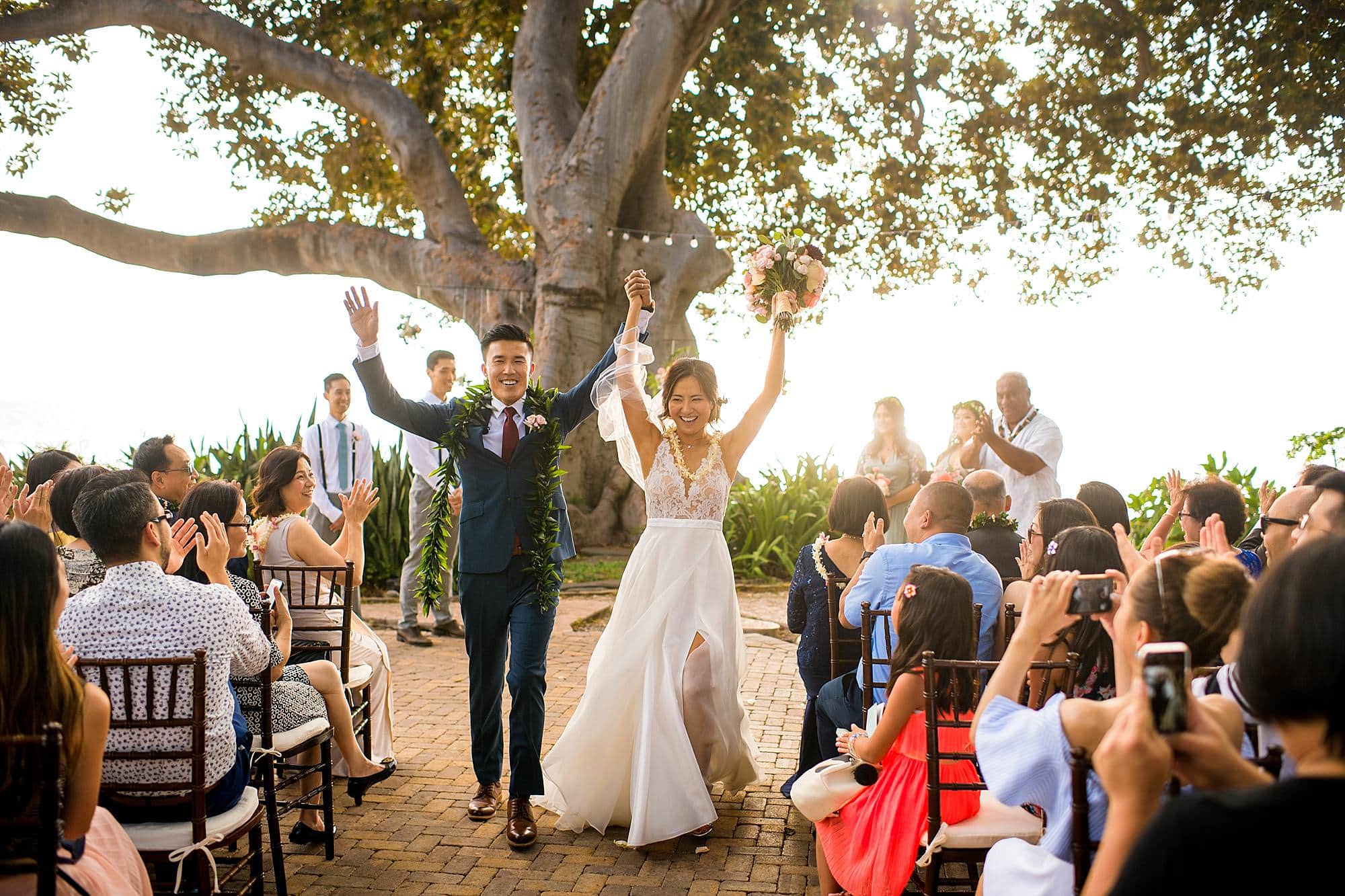 5. WHEN FAMILY MEMBERS FOLLOW THE COUPLE DURING PORTRAITS
Weird, right? But it happens more than you'd think! I've photographed more than one wedding where the family members or, one time, the father of the bride, followed us from spot to spot.
Any moments that happen during the portrait session are, unfortunately, killed if the bride and groom have an audience!
So tell your family member that they should just enjoy cocktail hour and you'll be back shortly!
Preventability: 90%. If you have a wedding coordinator or an assertive bridesmaid, have them stand guard.
4. THE FIRST LOOK
Yup, I'm going to say it. First looks can be moment-killers. I think most brides and grooms expect that it will be this huge build-up to seeing one another. It's this moment where you see one another for the first time and it's beautiful and intimate and emotion-filled.
50% of the time there is no big emotional moment – but there can be if it's done right.
Now, are there some times when I think a first look is a good idea? Yes. If the bride or the groom are very private people and don't want to share that moment with their friends and family – then yes; a first look can be a good idea. And if you time or portraits right afterward – YES! It can be a great idea! But if the first look is done 5 minutes before the ceremony? Hard pass.
Preventability: 100%. It's your choice!
3. STRICT TIMELINES
I've addressed this in my wedding packages post – where I chat about hiring your photographer based on a strict timeline.
If we are jamming in a million things into your timeline, there is no space for reflection or emotion. You're literally bouncing from one thing to another without any time for quiet moments.
It's a moment-killer because we literally don't even have time for moments to exist.
Preventability: I'm going to give this 75%. Getting more photographic coverage of your day will help you slow down and take it easy. Don't jam everything into just a few hours! You'll never, ever regret having more photography.
2. PUSHING STAGED MOMENTS OVER REAL MOMENTS
Staging moments like looking at the dress and putting on your shoes ten times…it's just not real. And it totally kills the moment.
For example…
To illustrate, here's a story from a friend of mine, Photography By Brea, about a coordinator who killed a moment:
"This is something that happens ALL THE TIME. Sometimes it's well-intended bridesmaids, groomsmen or family members, sometimes it's other vendors. In this case, it was a planner. The reality of the situation is that people don't realize what they're doing until it's brought to their attention.
The bride was giving gifts to her mom and her mother-in-law. You can watch the reaction unfold through the photos. Mom opens her gift and it's a mug that says "I can't keep calm, I'm the mother of the bride" – she sees it and she just lets out this HUGE self-aware belly laugh. She had been super nervous in the weeks leading up to the wedding, trying to make sure every single detail was just right for her daughter's special day. It was a really sweet moment where she shook all of that off and just laughed at herself saying out loud "I can't keep calm! I AM the mother of the bride!" and it was so cute.
I wanted to move to get her laughing with her daughter in the frame as well, but as I was moving to do so, over my shoulder the planner said "Can you turn the mug so Brea can get a photo of it?" and immediately mom softened her smile, straightened up and turned the mug to the camera.
Moment over.
There was no hug between them, no opportunity for me to get a photo of them laughing together. This series of photos from start to finish lasted no more than 10 seconds because of that moment killer. From the first photo of mom looking at the mug to the last one of her laughing, 4 seconds had elapsed. A couple of things about this particular instance… One: They know what the mug says. They have the mug. They will always have the mug. The more important thing at that time was the real human moment happening. Two: I can always get that photo of the mug unobscured by mom's thumb later once the moment is over and they've moved on.
In this particular case, the planner was a friend of mine and I was able to pull her aside and give her feedback on the spot. As soon as I brought it up to her she goes "oh my gosh, you're right, as soon as I said something the moment ended". It was an AWESOME learning experience and has given her the opportunity to think about the headspace she wants to create for her clients. After all, a wedding day isn't a photo shoot – it's your once-in-a-lifetime wedding day. It's not about your vendors, it's about your friends and family. And the more present you are with them, and the less we're taking charge – the better :)"
Preventability: 50%. Talk with your vendors. Talk with your videographers. Know how they work and their values before you hire them!
1. "DON'T CRY! YOU'LL RUIN YOUR MAKEUP!" 
Stop it. Stop it right now. Not the bride crying – but YOU! The person telling them to stop being emotional. A wedding day is one that is laced with emotion. The right makeup artists know what they're doing. They're using bullet-proof mascara so if you cry, you won't look like a hot mess, promise.
So baby, let those tears flow. Let yourself feel the emotion of the day to its full extent. Feel every inch of joy, love, sadness – any emotion that comes your way.
The makeup will be fine; I promise.
Preventability: 50%. Because there will always be that one bridesmaid/aunt/sister who will say something. But it's always worth saying something aloud to your close friends and family that hey – you may get emotional from time to time and that's OK!
---
I write this article in hopes of helping couples have a more authentic and emotion-filled wedding day.
When moments happen; embrace them.
Between my colleagues and I, we have seen a lot over the years. We've seen emotion-filled days that were so full of love that we thought our hearts were going to explode.
But we've also seen a lot of moments stopped dead in their tracks because of the reasons listed above.
I hope this has been helpful! Happy wedding planning and remember: I'm on your team!
---
Do you want someone to document your wedding with authenticity and with reverence to moments? I'm your gal.